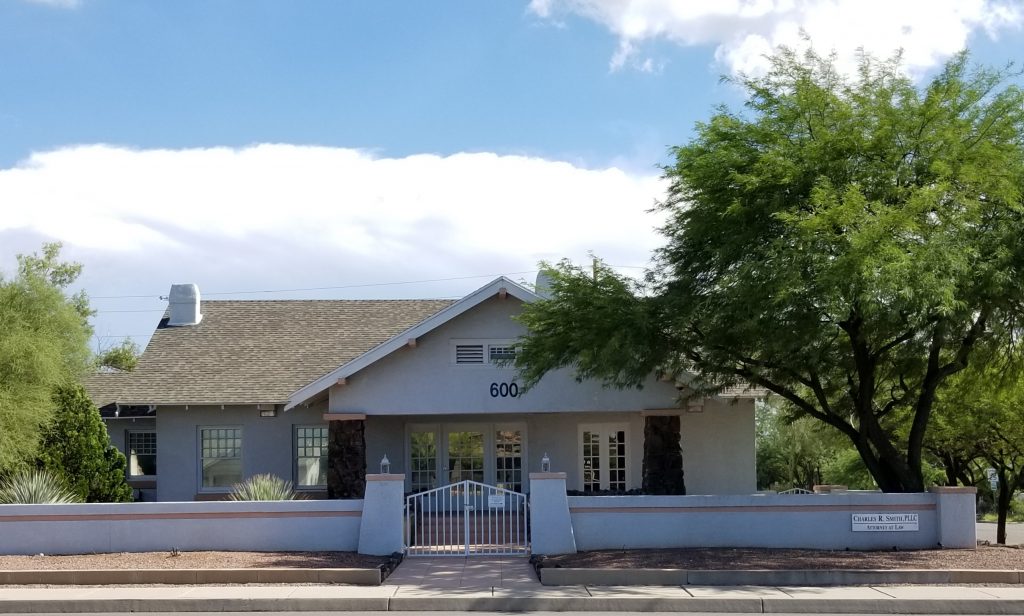 Experienced & Professional Lawyers at 600 East Speedway, Tucson, Arizona.
Call (520) 747-0011 to learn how we can help you.
Charles R. Smith founded the firm in 1991 and has over 30 years of experience serving the Tucson community. In 2014, Cathleen J. Henniges, formerly Cathleen J. Smith, joined the firm as an associate attorney. All of us at the Law Offices of Charles R. Smith, PLLC strive to provide quality legal representation in a variety of areas, including:
Business Representation • Incorporation • Limited Liability Company (LLC) Formation • Estate Planning, Wills, and Trusts • Probate
Contracts • Tax Planning and Disputes • Asset Protection • Real Estate • Tax Lien Foreclosures • Creditor Representation
If you need any of the above services or are wondering if Charles or Cathleen can assist you, call us at (520) 747-0011 today to set up an initial consultation.
Please browse this website at your leisure to discover how we can provide you with reliable, professional, and affordable legal representation. We are 100% dedicated to your complete satisfaction. At the Law Offices of Charles R. Smith, PLLC, our goal is to meet your goals!
Existing Clients: Click the LawPay icon below to make payment of an outstanding invoice: